---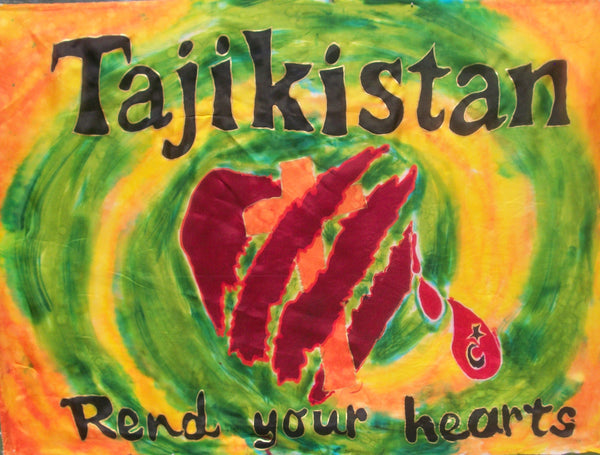 INTERPRETATION OF TAJIKISTAN

A landlocked nation in central Asia bordered by Afghanistan, Uzbekistan& China. They gained independence from Russia in 1991 entered into civil war until 1997 before gaining some political stability and economy- but it is fragile because of corruption and uneven economic reforms.

Claiming freedom of press, but it is restricted along with internet content. No public criticism of the regime is tolerated.

Its population is about 8 million with 70% under the age of 30 because of the freedom they experienced after Russia there was a population explosion, plus the value placed on large families and lack of birth control.

Religion- claiming freedom of religion, Islam 97% with majority Sunni with only about 10% actively practicing,. In 2017, they barred anyone under 40 from taking Hajj-- the journey to Mecca required by all muslim men. It is theory that it is an attempt to prevent radicalization. They have banned head scarves for schoolgirls, barred minors from mosques, and forced thousands of students to return home from Islamic schools abroad.


INTERPRETATION OF IMAGERY
TUrn unto Me with your whole heart..

Joe 2:12 Therefore also now, saith the LORD, turn ye even to me with all your heart, and with fasting, and with weeping, and with mourning: Joe 2:13 And rend your heart, and not your garments, and turn unto the LORD your God: for he is gracious and merciful, slow to anger, and of great kindness, and repenteth him of the evil.


Seeing heart being torn by cross? With Islam crescent falling?