---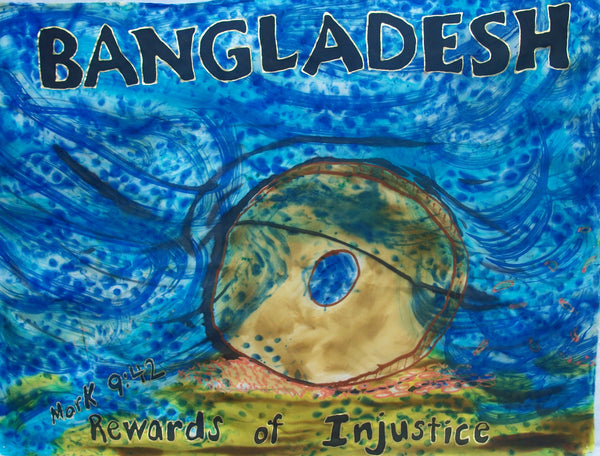 INTERPRETATION OF BANGLADESH

A country in south Asia and shares a border with India. They call themselves "The country of Bengal". The worlds eighth most populous nation and the third largest Muslim majority country. They have the largest Delta on earth with over 700 rivers and 5k miles of inland waterways giving them some of the richest most fertile land in the world. They are known for the largest mangrove forest in the world, Bengal tigers, huge bio-diversity.

But it is a nation of poverty with the average income less than 2k US dollars and its diaspora sent home more than 15 billion in 2015.They blame poor governance, weak public institutions and insufficient power supplies.

Religion- 87% Islam, 12% Hindu, 1% Buddhist, 1% . Islam is the state religion but religion based politics is forbidden and they grant equal recognition to all faiths.

Women suffer under a patriarchal social regime where violence is common.
New Child marriage law where parents can approve of marriage for their underage daughters without the girls consent- 50-60% of marriages are arranged- with many under the age of 15.

In the News- US giving travel advisories because of terrorist extremist activities.

INTERPRETATION OF IMAGERY

Because you despise my little ones, you shall fade and decrease as the Bengal tiger you revere.

Mar 9:42 And whosoever shall offend one of these little ones that believe in me, it is better for him that a millstone were hanged about his neck, and he were cast into the sea.