---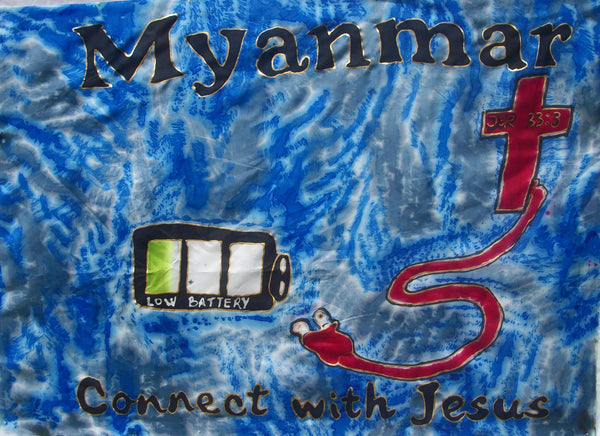 INTERPRETATION OF MYANMAR

Also known as BURMA, it is a sovereign state in Southeast Asia bordering China. It has over 1200 miles of coastline. It has a troubled political history of dictatorship, civil war and human rights violations although in recent years it has improved.

It a nation rich in jade, gems and other minerals with a high GDP, but with great gaps between the rich & poor. They have poor health care, declining fertility. They have limited internet and communications and are the lowest ranked Asian nation for such.

Myanmar is considered one of the most corrupt nations in the world. They are the second largest producer of opium, largest producer of methamphetamines in the world,

Religion- 88% Buddhism, 6% Christianity, 5% Islam


INTERPRETATION OF IMAGERY

Poor communication in the Spirit realm. They're not communicating with The Most High God, but with deceiving devils. Known for drugs to take you higher.

Seeing the bar thing for strength of connection or battery power on low. GET CONNECTED with a plug Cross

Jer 33:3 Call unto me, and I will answer thee, and shew thee great and mighty things, which thou knowest not.