---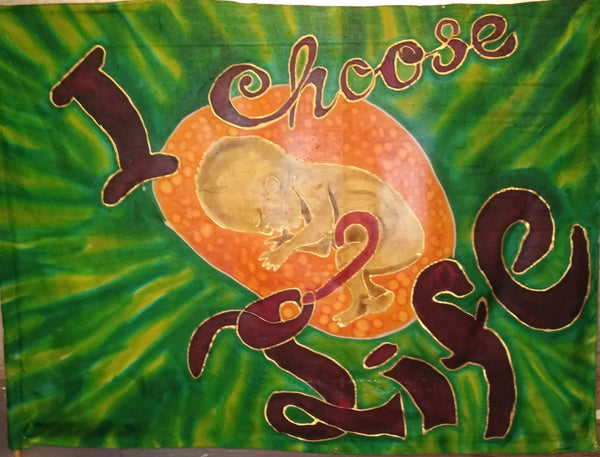 The Holy Spirit ordered this flag in response to the "shout your abortion" movement in America. Rather than cling to doctrines of death, choose Life & deliverance.
There was a time I chose death, but now I choose Life! I choose joy, a hope and a future because I am forgiven by the love, blood & sacrifice of Jesus Christ.  
I see this flag being used to bring peace & healing to the post abortive woman as I can see Holy Spirit decending upon the wounded souls and bringing peace that only God can give.
As I wave & worship with this flag I am sending the call of the Spirit of God around this world for LIFE & counter-petioning decrees of death & destruction.