---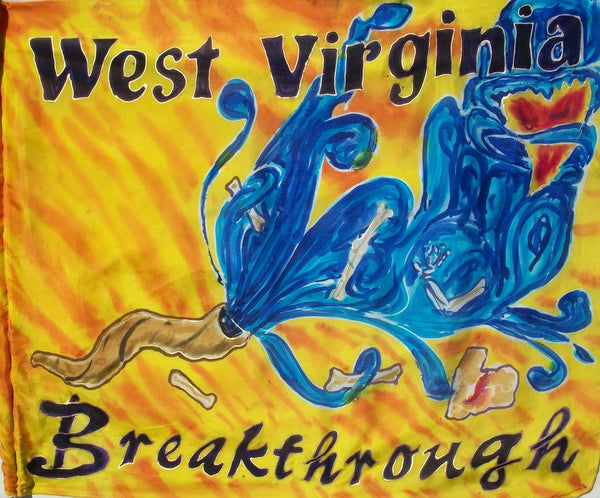 INTERPRETATION OF WEST VIRGINIA PROPHETIC FLAG

The Decrees & Vision's: "BREAKTHROUGH STATE'

West Virginia you are poised for a breakthrough! But you must push

Prophesy to the dry bones as Ezekiel did! There is a new sound of revelation coming forth.

Things that have never been opened must be opened and cycles of spirits of death addressed.

IMAGERY VISION ON FLAG:

Ezekiel prophesied by the power of Holy Spirit to the dry bones to come to life and they did, raising up a vast army. So it must be in this day, but the dry bones are really dry cold hearts and so the image is of hearts catching fire and ascending in glory along with the dry bones coming together.

A shofar is blowing to symbolize the voice of prophesy and swirling tumbling blues to portray the work of Holy Spirit.

The background is shades of yellow and gold's resembling a sunrise of a new day dawning.


The vision for this flag was gleaned from excerpts from the book, "Releasing the Prophetic Destiny of a Nation" written by Dutch Sheets and Chuck Pierce. This book was written from the call of God on their lives in to go to each state in America to link with ministries in that state and decree the destiny of God for that place and stir up a prophetic army of intercessors for America.