---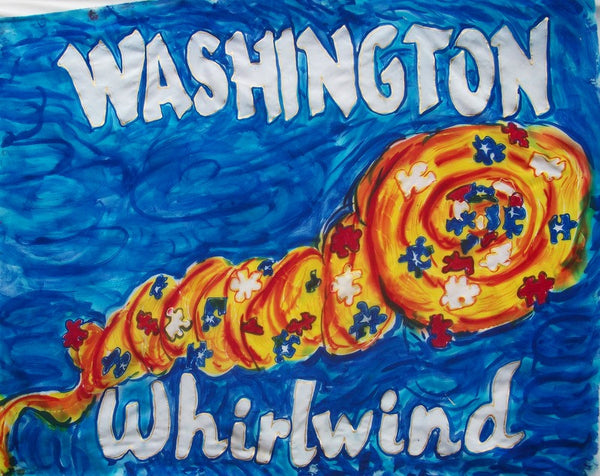 INTERPRETATION OF WASHINGTON PROPHETIC FLAG
 

The Decrees & Vision's: "WHIRLWIND STATE'

Dutch shared a vision: "God is overshadowing this state. He is hovering over it to release seeds and deposit life to bring forth. I saw a picture of a jigsaw puzzle but it was not put together but scattered haphazardly about. The Lord says He is coming to bring order to the church and putting the pieces together into a new arraignment. I then saw a whirlwind come and pick up the pieces and fly around, it was the whirlwind of God. It is a whirlwind of Blessing and judgment together as God gets the church and the nation into alignment. Don't fear the disconnecting and seeming chaos, for out of it I am connecting your future and bring healing from the past.

IMAGERY VISION ON FLAG:

Image is of a whirlwind of fire to represent the Glory presence of God and revelation.

Scattered in it are puzzle pieces in the colors of the American Flag to represent America.

The background is of swirling blue winds to represent the breath of Holy Spirit blowing.
The vision for this flag was gleaned from excerpts from the book, "Releasing the Prophetic Destiny of a Nation" written by Dutch Sheets and Chuck Pierce. This book was written from the call of God on their lives in to go to each state in America to link with ministries in that state and decree the destiny of God for that place and stir up a prophetic army of intercessors for America.