---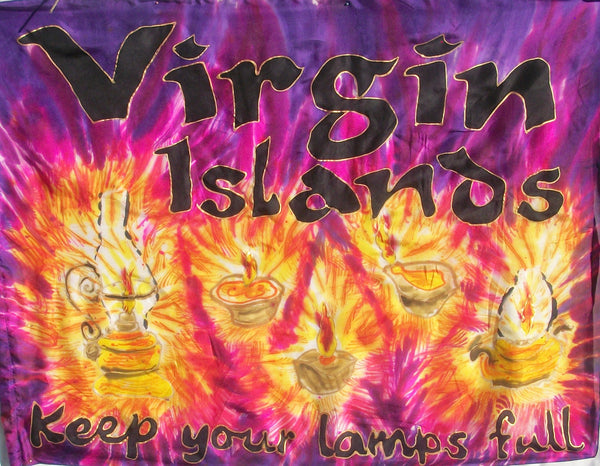 INTERPRETATION OF VIRGIN ISLANDS

The Virgin islands are a group of islands in the border between the Caribbean Sea and the Atlantic Ocean and the western ones are USA territory and the eastern ones are British territory and two of them closest to Puerto Rico are part of that nation and Spanish territory.

The common money is the US dollar and language is Creole English with local dialect depending on which island you are on


INTERPRETATION OF IMAGERY

Such a varied and diverse community of islands! Spanish, British and USA! Yet all together. I was reminded of the 10 virgins as they waited together for the return of the bridegroom. Oh, keep vigilant and prepared for your Kingly bridegroom!


Wise and foolish virgins

Mat 25:1 "At that time, the kingdom from heaven will be comparable to ten bridesmaids who took their oil lamps and went out to meet the groom.
Mat 25:2 Now five of them were foolish, and five were wise,
Mat 25:3 because when the foolish ones took their lamps, they didn't take any oil with them.
Mat 25:4 But the wise ones took flasks of oil with their lamps.