---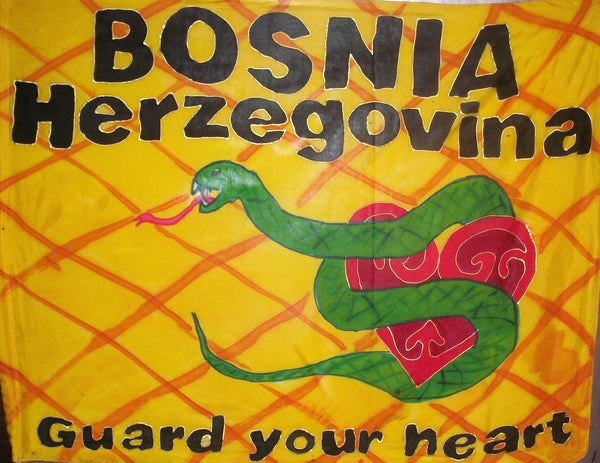 INTERPRETATION OF BOSNIA-HERZEGOVINA

Informally known as just Bosnia, it is an southeastern European nation located on the Balkan Peninsula with the Adriatic Sea separating it from Italy. It gained independence from Yugoslavia in 1992.

There are three primary peoples groups: Bosniaks, Serbs, Croats.
In 1993 ethinic cleansing war against non-Serbs nearly 10k murdered and over 2mil refugees. In the news 12/2016 they are trying to rehabilitate ISIS recruits that are returning from fighting with Iran. And linking with Iran to find solutions.

It is 51% Islam mostly Sunni Muslim, Serbian Orthodoxy 31%, Catholicism 15%.

INTERPRETATION OF IMAGERY
Heard they are Embracing a viper and not expecting to get bitten.


A heart with a snake around it?