---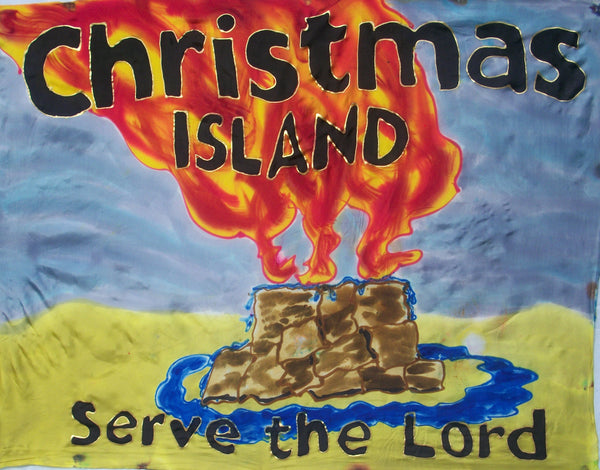 INTERPRETATION OF CHRISTMAS ISLANDS

An Australian territory island located in the Indian Ocean about a 1k from Australia. it is only about 50 square miles large and about 2k residents mostly .Chinese, Malaysian.

'it was named on Christmas day.

It has a high level of 'endemism" unique species only found there so over 60% of the island is a national park

Religion -- Primary Buddihism 75%, Christianity 12%, Islam 10%

INTERPRETATION OF IMAGERY

Named on Christmas Day, the day celebrating the Birth of our Lord Jesus Christ. Yet the majority of the populous worships other gods.

The "mantle" decreed over this nation is not resting upon it.
Receive the Word of the Lord, THE NAME OF THE LORD

Act_22:16 And now why tarriest thou? arise, and be baptized, and wash away thy sins, calling on the name of the Lord.


Seeing the altar that Elijah built with the trench around it and fire descending.