---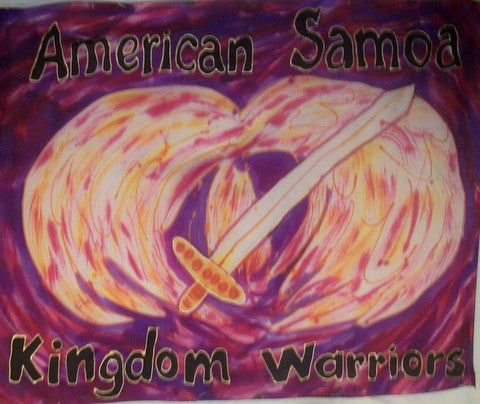 INTERPRETATION AMERICAN SAMOA

American Samoa is an unincorporated American territory in the South Pacific southeast of Somoa, about half way between Australia and Hawaii. It consists of five main islands and two coral atolls. Samoans are considered US nationals but not citizens and have their own governing bodies with US oversight. American Somoa was established as a military base for America and considered the outermost American stronghold.

It has the highest rate of military enlistment of any US state or territory. They are known as a warrior nation and loyal to duty, but the high enlistment is thought because of the financial incentive, free college offered and American Citizenship gained for serving.

Motto- Samoa, let God be First

98% claim Christianity.

INTERPRETATION IMAGERY
I heard in my spirit, "As Jonathan",
Saul's son and friend of David. He was a great warrior of faith as he wrought victory for Israel by taking the stronghold of the Philistines (1 Sam 14), led the army to victory, ate the honey found in the woods and his father vowed to kill him but he was saved by the people rebelling against the king. Later, he saved David from his fathers schemes, but in all else stayed loyal to his father and ultimately died by his side in battle.

Loyal, courageous, putting his nations needs before his own, rescuing Israel & its Godly leader, faithful to the "fatherland".