---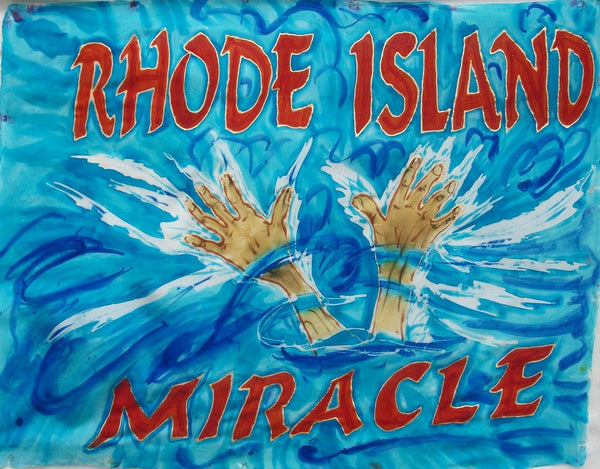 INTERPRETATION OF RHODE ISLAND PROPHETIC FLAG

The Decrees & Vision's: "MIRACLE STATE"

A sweeping move of repentance will come from Rhode Island that will cause miracles to happen across the state. Signs, Wonders and Miracles to bring hope.

An anointing for Awakening is being released

IMAGERY VISION ON FLAG:

There are a pair of hands raised in worship in the center of the flag and they are extended into a swirling expanding active realms of blue, a color of the Holy Spirit.

The hands are also 'pulling down' the signs, wonders and miracles promised

The atmosphere can be interpreted as winds of the Holy Spirit that brings refreshing or rivers of the Holy Spirit that brings renewal.

The vision for this flag was gleaned from excerpts from the book, "Releasing the Prophetic Destiny of a Nation" written by Dutch Sheets and Chuck Pierce. This book was written from the call of God on their lives in to go to each state in America to link with ministries in that state and decree the destiny of God for that place and stir up a prophetic army of intercessors for America.