---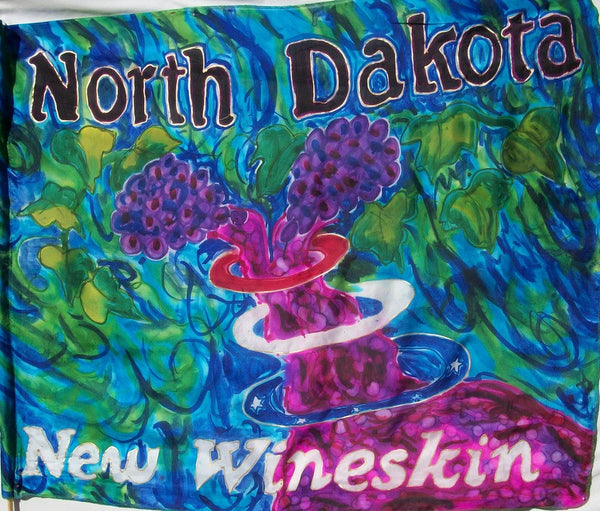 INTERPRETATION OF NORTH DAKOTA PROPHETIC FLAG

The Decrees & Vision's: " FAITH AND NEW WINESKIN STATE"

North Dakata will rise up with new faith that will unite them in a new way. They will have a voice of decree that will cause mountains to fall and become level.

There is a flood of the Glory of God coming into the state that will flow down to the south.

My promise and destiny for this state is coming through this unity of connection that cannot be broken. My CIRCLE of destiny, of covenant is in this state.

Joy will be in this land, flooding across North Dakota to the nation in covenant blessing. The wind of God is unlocking a new fragrance of the Spirit that will blow South into the nation.

North Dakota is entering a fruitful season, and new fruit goes into a New Wineskin.

IMAGERY VISION ON FLAG:

Central to the image is grapes pouring out new wine through three circles of covenant colored in the American Flag colors to represent the nation. The circle covenant of God was mentioned three times in the Words given to North Dakota.

The grapes are full clusters and the wine is pink and burgundy. Pink is the color for joy and purple is for royal priesthood. It is flowing South, down through the nation.

The background is of verdant green growth being stirred by the wind and the implication is of a fragrant, rich wind of the Holy Spirit blowing South.
The vision for this flag was gleaned from excerpts from the book, "Releasing the Prophetic Destiny of a Nation" written by Dutch Sheets and Chuck Pierce. This book was written from the call of God on their lives in to go to each state in America to link with ministries in that state and decree the destiny of God for that place and stir up a prophetic army of intercessors for America.