---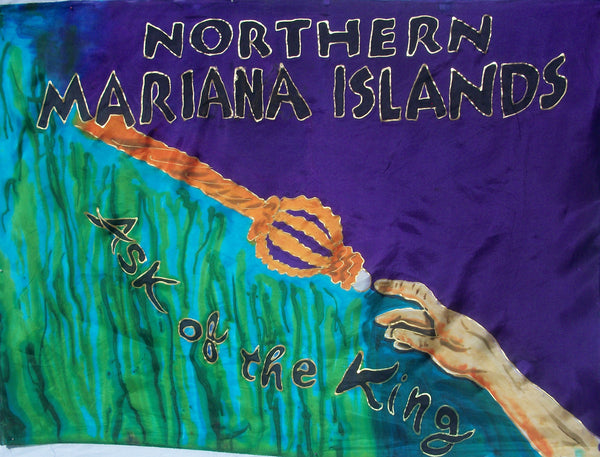 INTERPRETATION OF NORTHERN MARINA ISLANDS

A comonwealth nation of the USA of fifteen islands in the NW Pacific Ocean near Guam, their anthem is the USA Star Spangled Banner.

A culture tradition of respect is a young child will touch their nose upon addressing an elder and the elder responds "God help you"

Mostly Roman Catholic Christianity 75% , Buddhist, traditionalist



INTERPRETATION OF IMAGERY

Esther as the King extended his scepter to her--

Est 4:11 All the king's servants, and the people of the king's provinces, do know, that whosoever, whether man or woman, shall come unto the king into the inner court, who is not called, there is one law of his to put him to death, except such to whom the king shall hold out the golden sceptre, that he may live: but I have not been called to come in unto the king these thirty days.
Est 5:2 And it was so, when the king saw Esther the queen standing in the court, that she obtained favour in his sight: and the king held out to Esther the golden sceptre that was in his hand. So Esther drew near, and touched the top of the sceptre.