---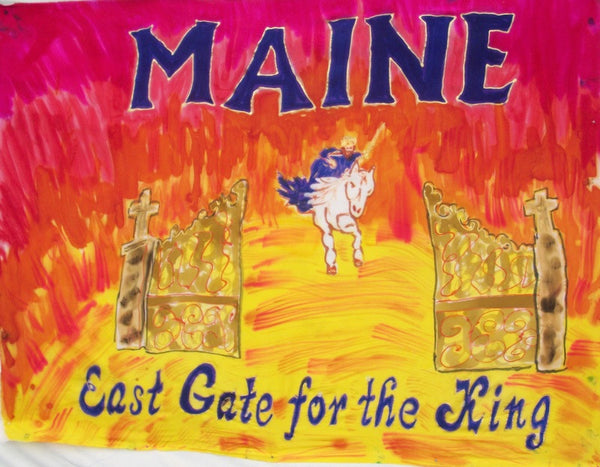 INTERPRETATION OF MAINE PROPHETIC FLAG

The Decrees & Visons: "EAST GATE FOR THE KING STATE"

The breaking of the new day first comes into our nations mainland on the coast of Maine.A new day is dawning for the generations that will arise and fight.

Psalms 24 & 110-- We welcome the King of Glory to come through the East Gate

IMAGERY VISION ON FLAG:

Image is of a new day dawning, The "Son" is rising and entering the East Gate in full glory and with His sword drawn for battle.
The vision for this flag was gleaned from excerpts from the book, "Releasing the Prophetic Destiny of a Nation" written by Dutch Sheets and Chuck Pierce. This book was written from the call of God on their lives in to go to each state in America to link with ministries in that state and decree the destiny of God for that place and stir up a prophetic army of intercessors for America.