---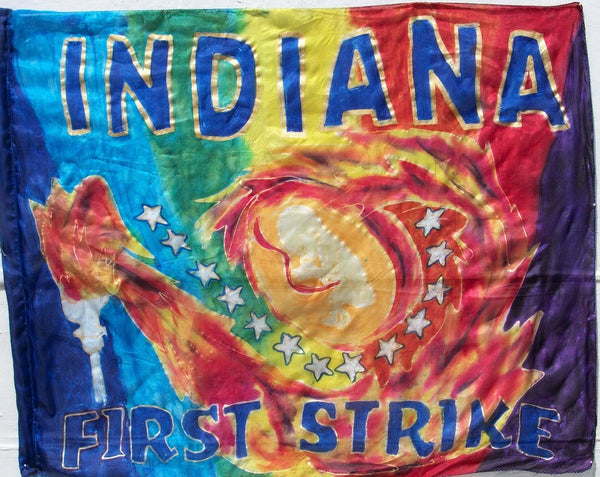 Interpretation on Prophetic Destiny for INDIANA

DECREES:
Indiana is the "First Strike" state.

First Strike in breaking the power of abortion off the nation "Native Americans must lead this, African Americans must claim this. White Americans must lead this. We must walk in each others shoes to buy back the fruit of the womb. Buy back the life of the unborn to release justice"

Indiana first in the sense of deliverance or freedom, jubilee or liberty.

The 'seed' of the Word that is the heart of our nation in Indiana
God will strike first to the younger generation and revival in college campuses .
A Covenant State, one of a many colored coat
A rolling move of glory fire of God in revival

IMAGERY
Indiana flag has a gold torch on it, with the Word about the Word bringing revival and freedom I changed the torch to a sword to come into the synergy of vision of the founding fathers of Indiana. Also there are 13 stars from the state flag representing America that are incorporated here to show revival and life for the unborn
Flaring from the sword is revival Glory fire, rolling and swirling around the next generation symbolized by a Babe in the womb. Also to agree that abortion will be overturned.

The background is many colored, much as a rainbow to show covenant and favor.
The decrees and vision for this flag are derived from excerpts from "Releasing The Prophetic Destiny of a Nation" by Dutch Sheets & Chuck Pierce.