---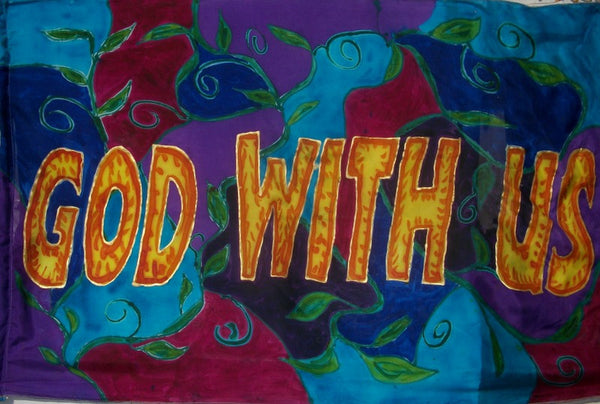 INTERPRETATION OF GOD WITH US

Mat_1:23  Behold, a virgin shall be with child, and shall bring forth a son, and they shall call his name Emmanuel, which being interpreted is, God with us. 


INTERPRETATION OF IMAGERY ON FLAG
The vision was of life bursting forth upon a stained glass window. Also the Word of the Lord to me was that the Glass ceiling was being shattered for God to come and dwell among us.