---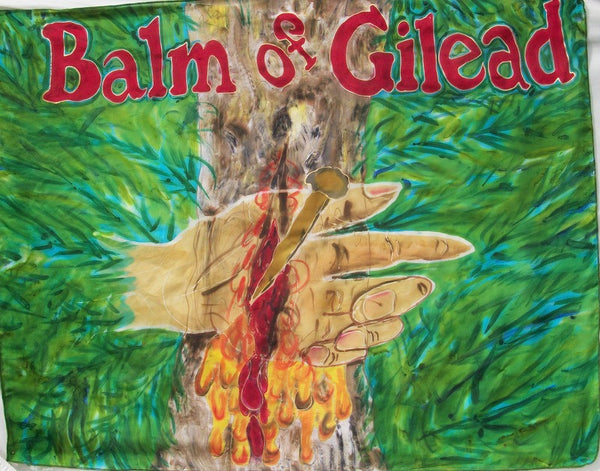 INTERPRETATION OF Balm of Gilead


Jesus Christ is THE Balm of Gilead sent for our healing. The Balm is actually a tree sap that is collected from an evergreen in Israel that is used for its healing properties
Jer_51:8  Babylon is suddenly fallen and destroyed: howl for her; take balm for her pain, if so be she may be healed.
IMAGERY INTERPRETATION
Jesus was nailed to a "tree" and His blood flowed to bring our healing. His arm firms a cross upon the tree  His blood is THE Balm for our souls, spirits & Body.