---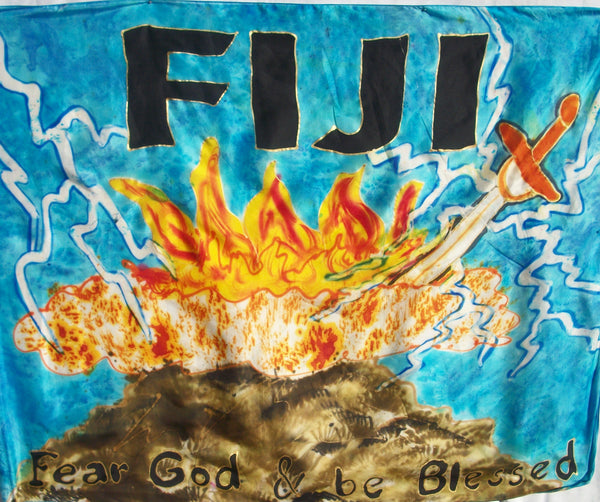 INTERPRETATION OF FIJI

An archipelago nation of over 300 islands in the South Pacific

Motto- Fear God and honour the Queen Anthem- God Bless Fiji
Flag still has the Union Jack in the upper hoist corner for its history, which has the british cross on it. Coat of arms is divided by the Cross of St George, has the Holy Spirit dove of peace,

Christianity 65%, Hindu 28%, Islam 7%

INTERPRETATION OF IMAGERY

Fear God and be Blessed, casting down all idols.

Psa 115:13 He will bless those who fear the LORD, both the important and the insignificant together.