---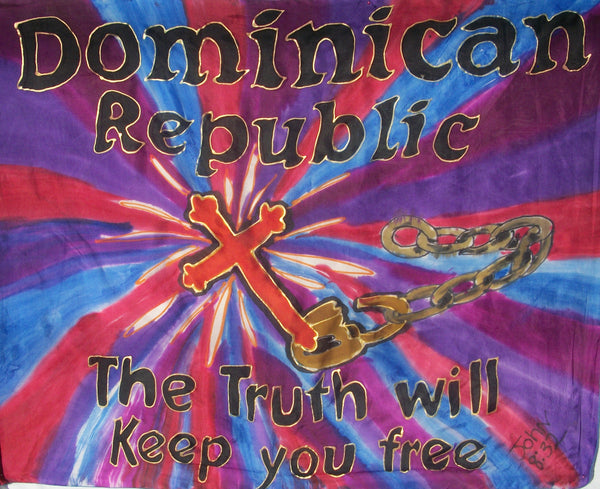 INTERPRETATION OF DOMINICAN REPUBLIC

Dominican Republic(spanish) (2/3) shares the island of Hispaniola with the Haiti (french) s (1/3)

Flag has cross creating 4 squares around the coat of arms that has a cross within it and a catholic bible opened to John 8:32- know the truth and the truth will set you free. Motto - God, homeland, Freedom. 95% claim Christianity (57% Catholic, 23% Protestant)

Christopher Columbus discovered it and built first European colony, claimed by Spain. It is known as the "Pearl of the Antilles"- the most beautiful & valuable of the Caribbean islands.



INTERPRETATION OF IMAGERY

THE TRUTH WILL KEEP YOU FREE

Saw the Cross as a the key to continued freedom lifted up with broken chains around it.

Came into the synergy of the founders and flag with John 8:32-- The Truth shall set you free.

I was amazed as I created this flag with the difference of spirit from the Haiti flag. These two nations share this island, yet Haiti who does not honor Jesus suffers horrible destructions while the Dominican Republic rarely does.