---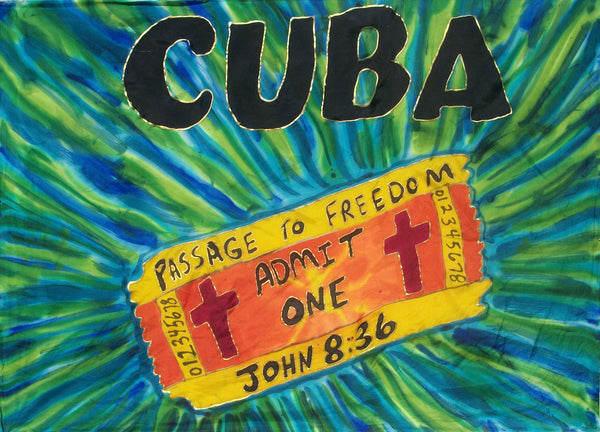 INTERPRETATION OF CUBA

Island country in the Caribbean encompassing several archipelagos, it is located where the Caribbean, Gulf of Mexico & Atlantic Ocean meet. It is south of the USA and for several decades was under the Dictatorship of Fidel Castro of the Communist Party of Cuba and since his death his successor has continued the regime. Its people suffer human rights abuses, poverty, imprisonment.

Abortion and contraceptive use is some of the highest in the world

A nuclear war nearly broke out between Russia& the USA on Cuba in 1962. Emigration has been high with over a million migrating to the USA in the three decades following, and most through life threatening boats. In 1994, the USA agreed to take 20k a year if Cuba would get them good ships.

Cuba is a secular state but unofficially Religion= Estimates are 60% Roman Catholic, 5% protestant, 17% Folk Religion (santeria/witchcraft voodoo), 23% unaffiliated


INTERPRETATION OF IMAGERY

It is the will of God for all peoples to be Free and to have Faith in Him as provider & peace bringer, not some government leader. Let True Faith Arise! True Freedom Come! Whom the Son sets Free is Free Indeed!

Passage to Freedom. Saw a ticket, like winning the lottery, .

Joh 8:36 If the Son therefore shall make you free, ye shall be free indeed.