---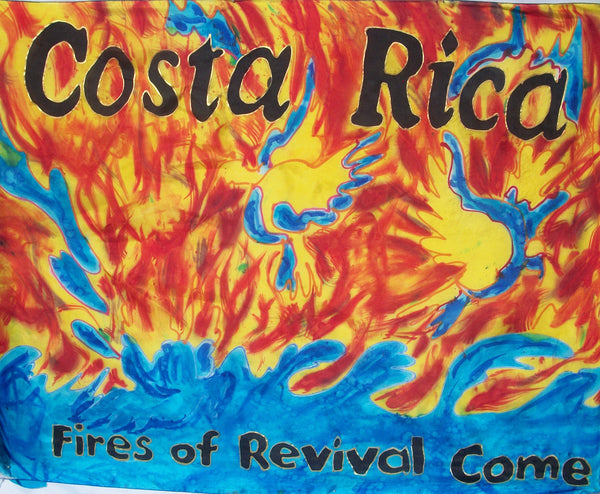 INTERPRETATION OF COSTA RICA

Costa Rica is a Central American nation located on the ring of fire and does have active volcanoes that are tourist attractions along with the beautiful coastlines on the Pacific and Atlantic Oceans. It is primarily a Catholic nation.

I am connected to a ministry there who have several of my fire flags and travel their nation worshiping for the fullness of Holy Spirit revival.


INTERPRETATION OF IMAGERY
The imagery is of waves of water glory leaping up into descending Glory Fire. Within the fire are dove shapes to represent Holy Spirit coming. The Decree is for the Fires of Revival to Come, that this nation will be known for spiritual fire and not for natural volcanic fires.