---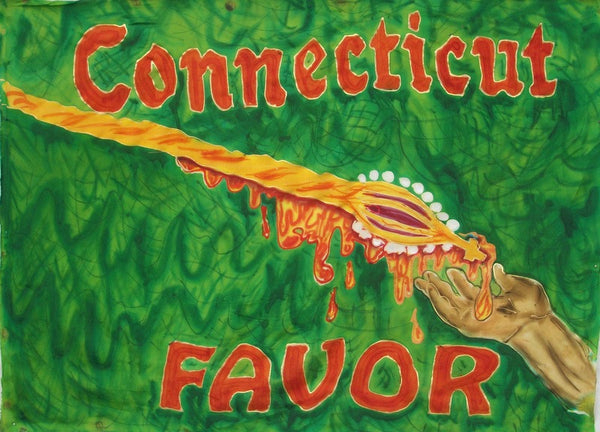 INTERPRETATION OF CONNECTICUT PROPHETIC FLAG
The Decrees & Visons: "THE FAVOR STATE"

This state carries a great mantle for revival. This mantle will stir up prayer that will be like a net over this state.

There is favor like a film hovering over this state. The Glory of the Lord will be poured out like the dew.

This state will be a net

IMAGERY VISION ON FLAG:

Queen Esther had great favor with her king and he extended his golden scepter as a sign of his favor. Our King has extended His staff, His scepter of power and favor down to His bride. It is dripping, being poured out like golden honey into the open hand ready to receive it.

The background is shades of green that represent revival, prosperity and favor and within this is ghosted net images that is flowing down like a new mantle .
The vision for this flag was gleaned from excerpts from the book, "Releasing the Prophetic Destiny of a Nation" written by Dutch Sheets and Chuck Pierce. This book was written from the call of God on their lives in to go to each state in America to link with ministries in that state and decree the destiny of God for that place and stir up a prophetic army of intercessors for America.