---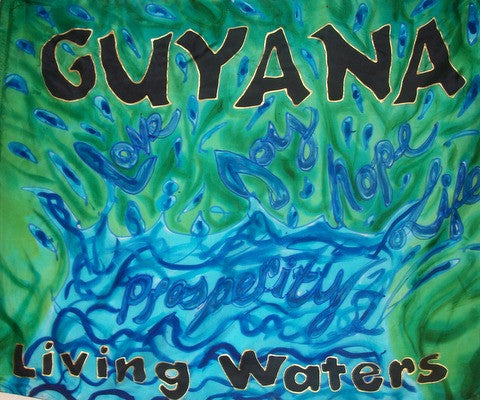 INTERPRETATION GUYANA

A nation located on the northern mainland of South America, but it is included in the Caribbean Region due to its strong culture, historical and political ties with that community. It is the only SA nation with English as its official language. Its name means "land of many waters"

Most of the population lives in a narrow coastal strip of only about 10% of the land mass. It has one of the largest unspoiled rainforest in SA. Both of its neighbors , Venezuela & Suriname, claim huge chunks of the nation as their own and disputes have continued for years without clear resolution.

IT HAS THE HIGHEST SUICIDE RATE IN THE WORLD. 3 times higher than normal average. Perhaps because of mental illness is not addressed- it is passed off as witchcraft curse and people are ostracized from their village, extreme poverty, high alcoholism, high AIDS/HIV. It is possible that the unregulated pesticide & herbicide use may be the source of the high mental illness. The most popular form of suicide is by ingesting pesticide.

Motto= One People, One Nation, One Destiny

Religion= Christianity - 64%, Hinduism-25%. Islam- 7%


INTERPRETATION IMAGERY
Nation has unclear mixed up identity. When one part of the body hurts, it all hurts.
The very thing, pesticide, used to make them prosperous is making them crazy and used for death.
A culture of death has prevailed. Their name means many waters, they need to encounter THE LIVING WATER! Saw water springing up with words written within it.

Joh 7:37 Jesus stood and cried, saying, If any man thirst, let him come unto me, and drink. Joh 7:38 He that believeth on me, as the scripture hath said, out of his belly shall flow rivers of living water.