---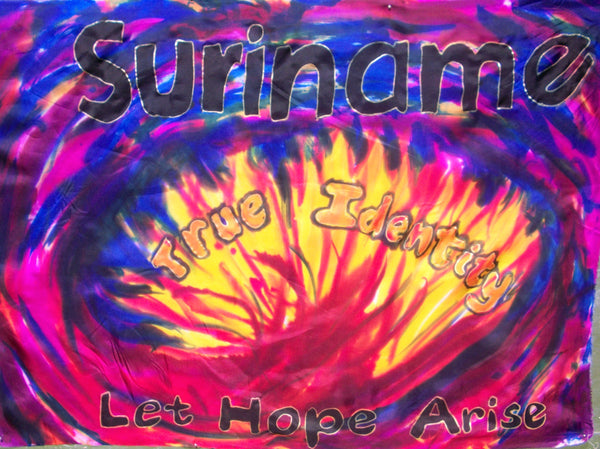 INTERPRETATION OF SURINAME

A little nation on the northeastern Atlantic coast of South America, it borders Brazil to the south, they gained independence from the Dutch in 1975. It is the littlest SA nation with a population about 1/2 million that mostly live on the northern coast. Culturally they are Caribbean and part of that community with Dutch as its official language.

Its major income is from Bauxite (an aluminum ore ) and rice & banana exports. About 80% of the nation is tropical rainforest & savannas and ecotourism is increasing. It is a very hot and wet climate with average humidity 80-90%.

Religion: Christian 49%(23% Catholic), Hindu 23%, Muslim 14%

There are so many Hindus because India cheap labor was imported in the 1800's to replace freed African slaves. Suriname has the 6th highest rates of suicide and attempted suicide in the world, especially by ingesting pesticides and a majority of those are men of Asian decent.

INTERPRETATION OF IMAGERY

Saw a swirling mass of contradictions: Spanish nation speaking Dutch, ecosystems vying for ore extraction, Christ against Gandhi, mainland nation acting like the islands. Identity crises.


Rom 15:13 Now the God of hope fill you with all joy and peace in believing, so that ye should abound in hope by the power of the Holy Spirit.