---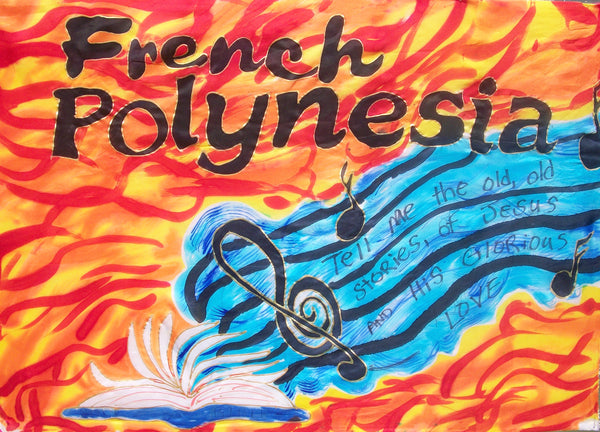 INTERPRETATION OF FRENCH POLYNESIA

An overseas collectivity of the French Republic of 118 islands dispersed over 1200 miles in the South Pacific, only 67 are inhabited. Tahiti is among them with nearly 70% of the total population of nation. Tahiti is shaped roughly like a figure 8 with one end much larger than the other, the other end is virtually uninhabited. It is famous for its black sand beaches, beautiful waterfalls and traditional grass skirt dances that tell stories. Its a tropical paradise, place of dreams.

Air transport is popular with over 50 airports among the islands.

Religion- Protestant Christianity 54% , Roman Catholic 30%,


INTERPRETATION OF IMAGERY

Tahiti, the mouthpiece for French Polynesia, a place of New Beginnings.

"Tell me the old old story..... of Jesus and His glory"

Flipping book pages with new songs from the pages of old.