---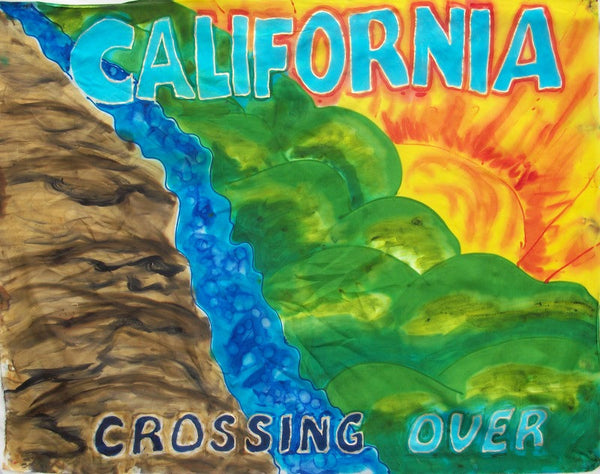 INTERPRETATION OF CALIFORNIA PROPHETIC FLAG

The Decrees & Visons: "THE CROSSING OVER STATE"

Tell California its time to Cross Over into the full potential I have for them!

Cross into miraculous, deliverance, miracles, salvation, cross over out of a religious spirit and break into freedom.

Something new and fresh will ARISE! I call this state to Rise up with new strength for the future. It will be known that Gods Warriors have arisen in California.

IMAGERY VISION ON FLAG:

The vision is of a barren wasteland that looks over a river of Holy Spirit into the promised land that is green and abundant with healing, Salvation and prosperity and with a new day "arising" or dawning..
The vision for this flag was gleaned from excerpts from the book, "Releasing the Prophetic Destiny of a Nation" written by Dutch Sheets and Chuck Pierce. This book was written from the call of God on their lives in to go to each state in America to link with ministries in that state and decree the destiny of God for that place and stir up a prophetic army of intercessors for America.