---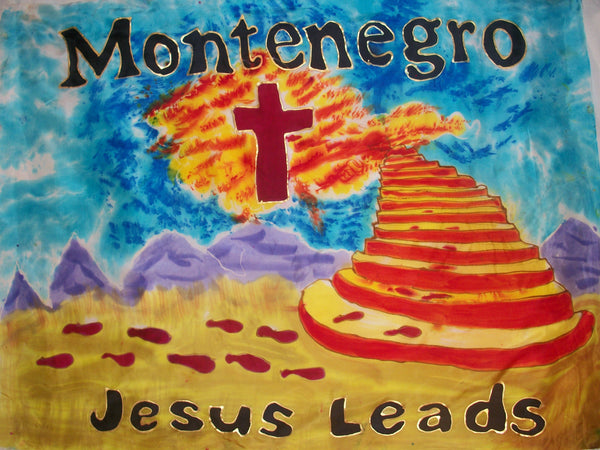 INTERPRETATION OF MONTENEGRO

Is a sovereign state in the Balkans of Southeastern Europe, its name means "Black Mountain". It became a part of Yugoslavia in 1992 after gaining independence from Russia, then in 2003 was unioned with Serbia and declared independence in 2006 as its own nation.

Its population of 600k is multiethnic.with no group in majority . Religion-- because of its multiculturism there is a "unique" co-existence between Muslims & Christanity.

The Serbian Eastern Orthodox Church--72%, Islam 20%. Freedom of Religion, but all public institutions serve halel food.

INTERPRETATION OF IMAGERY

Step by Step Jesus Leads into freedom

Footprints leading up on steps

Psa 18:36 Thou hast enlarged my steps under me, that my feet did not slip.