---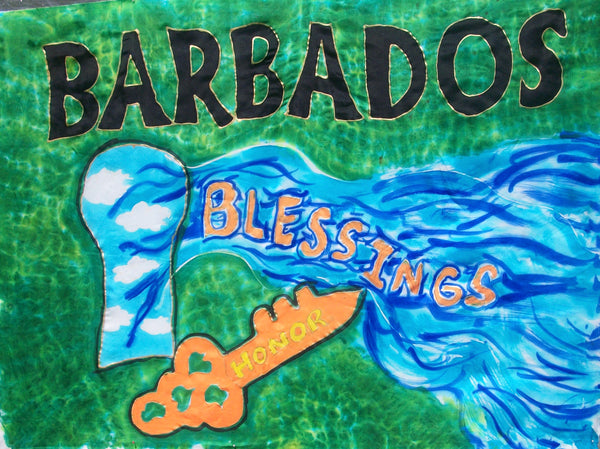 INTERPRETATION OF BARBADOS

An Island nation in the eastern Caribbean, it is an independent British commonwealth. Its situated in the western area of the North Atlantic, outside of the hurricane belt which technically makes it an Atlantic island, but its considered part of the Caribbean.

Because of its location, it was the first stop in the Caribbean for pirates and traders and was the home to Blackbeard. It was settled as a sugar slave colony and thus most of its inhabitants are of African decent. From the sugar cane came molasses, which becomes rum when cooked. Rum was & is a major export.

They have high life expectancy and rank with the highest per capita of centenarians in the world.

Anthem- In plenty and in time of need

Religion= 29% Anglican, 19% Pentecostal, other Christian 30%, 18% none (atheist/agnostic)

INTERPRETATION OF IMAGERY

Lev 19:32 Honor the hoary head..
(GNB) "Show respect for old people and honor them. Reverently obey me; I am the LORD.
Heb 4:16 Let us therefore come boldly unto the throne of grace, that we may obtain mercy, and find grace to help in time of need.

Honor opens the door to grace. Seeing huge key with "honor" on it and open door with light & Grace streaming from it.