---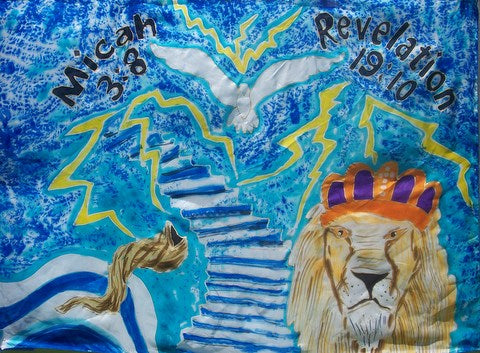 INTERPRETATION OF MICAH 3 PROPHETIC FLAG
This was a flag created upon request from a vision she had for her young son. It was a promise she was prophesying over him.
It was of a stairway into and from heaven with the Holy Spirit as a dove descending in power, portrayed by lightening, with the Lion of Judah watching over it all as a shofar is blown to call Israel unto Christ
Mic 3:8  But truly I am full of power by the spirit of the LORD, and of judgment, and of might, to declare unto Jacob his transgression, and to Israel his sin
Rev 19:10 thy brethren that have the testimony of Jesus: worship God: for the testimony of Jesus is the spirit of prophecy.