---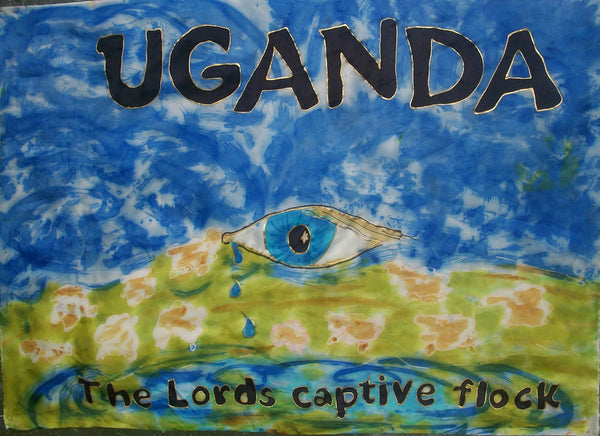 INTERPRETATION UGANDA

Uganda is a landlocked nation in north east Africa bordering South Sudan and Rwanda . It shares the Lake Victoria with Kenya in the African Great Lakes Region and lies in the Nile basin.

Their president, Yoweri Museveni, has been in power since 1986 and Uganda is considered one of the most corrupt nations of the world. Human rights are endangered by abuses from rebels and government-- "The Lords Resistance Army - LRA" was in power for years. Mutilating, abducting and killing all resistance. Uganda claims it is no longer active, but its effects have touched generations and it believed there is still an underground force. One common abuse was to cut off the lips, ears & noses of people. .Children are especially vulnerable as forced labor slaves, sex abuse, and human trafficking.

Homosexuality is illegal and was at one point punishable by death penalty.

RELIGION- Roman Catholic- 42%, Anglican 36%, other Christian- 10%, Islam 12%

INTERPRETATION OF IMAGERY

I wept as I studied this nation, such a grief in my spirit.

Jer 13:17 But if ye will not hear it, my soul shall weep in secret places for your pride; and mine eye shall weep sore, and run down with tears, because the LORD'S flock is carried away captive.