---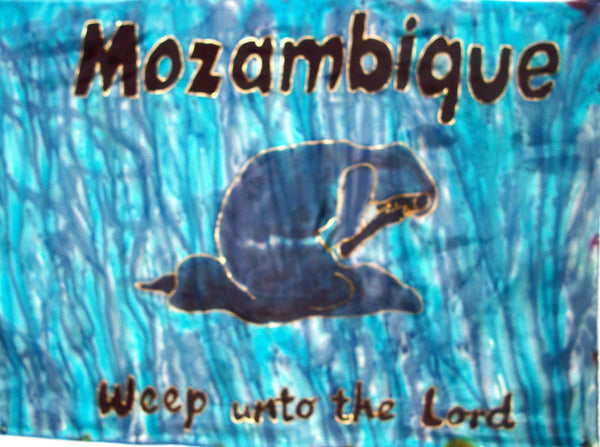 INTERPRETATION OF MOZAMBIQUE

A nation in South east Africa bordered by the Indian Ocean and South Africa. It is one of the poorest and most undeveloped nations of the world despite rich and extensive natural resources. It ranks low on the GPD & HDI, has high measures of inequality and low life expectancy due to high HIV.
Suspected cause of HIV is poor education & medical, cultural practices of child brides & "widow cleansing- sex with the living relative)

Its has a history as a slave nation before white men came.

Religion- 58% Christianity, 18% Islam, 8% Animism, 20% none

INTERPRETATION OF IMAGERY

Saw a weeping, huddling, despairing figure.


Joel 2:12 Therefore also now, saith the LORD, turn ye even to me with all your heart, and with fasting, and with weeping, and with mourning:
Joe 2:13 And rend your heart, and not your garments, and turn unto the LORD your God: for he is gracious and merciful, slow to anger, and of great kindness, and repenteth him of the evil.