---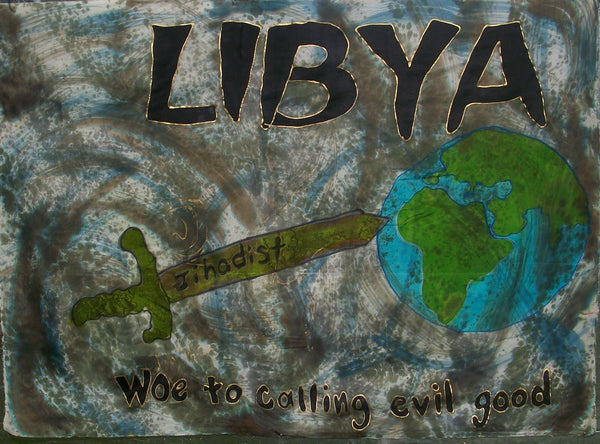 INTERPRETATION LIBYA

A nation in North Africa, it borders the Mediterranean Sea and sits across from Italy & Greece. It is an Islam nation with Islamic symbols on its flag, Islam as its national religion (97%) mostly Sunni, (and is a hotbed of Jihadist thought & training.) There are established Christian churches and groups, but it is very dangerous for Christians in this nation as radical Islamic grows.

INTERPRETATION OF IMAGERY

Filth & violence touching the world. Saw a sword, green like Islam star, Ungodly men piercing the world. Woe to those who call evil good.