---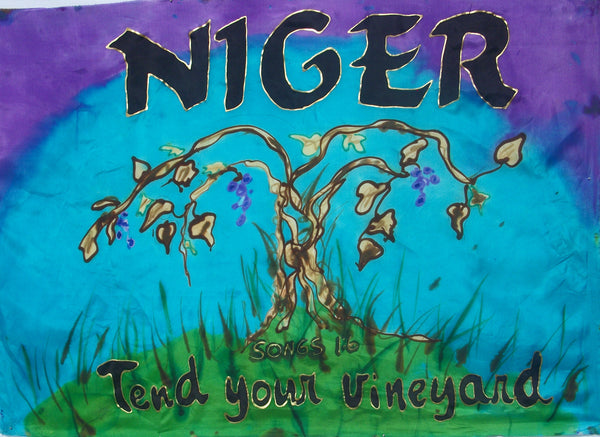 INTERPRETATION OF NIGER

Niger is a landlocked nation in Western Africa bordering Libya. Over 80% of its land area is covered by the Sahara desert so most of its population is clustered in the south & west.

It got its name from the Niger river that flows though it which means "river among rivers". In Hebrew, Niger means black, but signifies distinction and opulence.

It has a consistently low rating from the UN for its HDI- humane treatment of the populace and opportunities for education, health and prosperity. Its a poor oppressed nation.It has one of the highest birth & growth rates in the world, extreme poverty.

Child workers are common, highest mortality rate of infants and high rate in children. Child brides, high paternal mortality.

Religion - Stated that they have freedom of religion but over 80% is Islam, Christianity 15% & animism 5%. They are ranked last on the severity of persecution to Christians.

INTERPRETATION OF IMAGERY

Called of God to be Black and comely, beautiful, prosperous,. strong. HIS BRIDE. But false teachers/brethren, slavery and forced labor have ruined the vineyard. Saw a grape vine with withered leaves, weeds growing

Song of Solomon 1:5-6
I am black, but comely, O ye daughters of Jerusalem, as the tents of Kedar, as the curtains of Solomon. Look not upon me, because I am black, because the sun hath looked upon me: my mother's children were angry with me; they made me the keeper of the vineyards; but mine own vineyard have I not kept.