---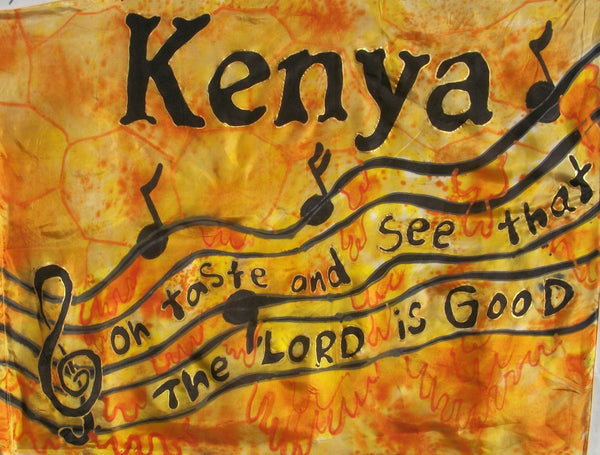 INTERPRETATION OF KENYA

Kenya is on the equator lower East Africa with a coastline on the Indian Ocean

Flag- horizontal tricolor ( black for people, red for shed blood independence, green for the land) separated by white bars (peace & honesty) with a Maasai shield and 2 spears in the center

Motto- Let us all pull together Anthem - O God of all creation

Religion- 48% protestant, 24% roman Catholic, 11% Islam
In research , Africa is nearly half Islam (top half) and half Christianity (bottom half)

Young population - 70% under 30, poverty 50%, female mutilation, poor health care

News-- has the worlds largest & oldest (since 1991) refugee camp - Dadaab- mostly Somalia and postponed closure at UN request. Burned over 5k illegal guns to combat extremist violence-- but a great majority of these were voluntary turned in by the populace, leaving them defenseless.

INTERPRETATION OF IMAGERY

I like Kenya. Good taste in my spirit as I think on them
" Oh taste and see that the Lord is good!" Saw honey dripping. Research reveals this is an avenue of entrepreneurship that is bringing prosperity in!

Psa 34:6 This poor man cried, and the LORD heard him, and saved him out of all his troubles. Psa 34:7 The angel of the LORD encampeth round about them that fear him, and delivereth them.
Psa 34:8 O taste and see that the LORD is good: blessed is the man that trusteth in him. Psa 34:9 O fear the LORD, ye his saints: for there is no want to them that fear him.