---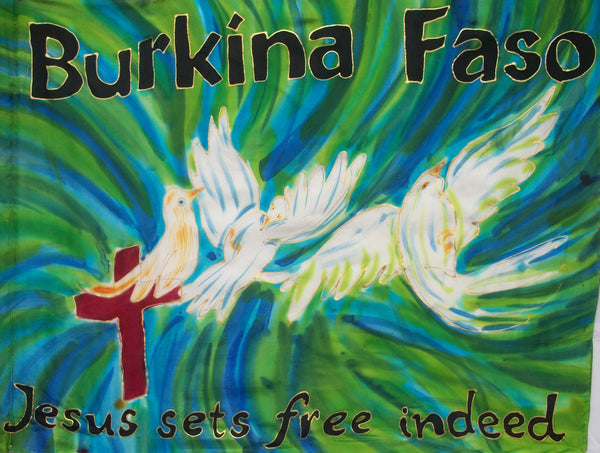 INTERPRETATION OF BURKINA FASO

landlocked Nation in the "armpit" of Africa., a French colonial with French as the language.
Motto- unity, Progress, Justice
freedom of religion/ tolerance. Islam dominate over 60% (sunni), animist high %, 25% Christian

Not much media freedom, high food shortages & poverty- one of the poorest countries of the world, prone to natural disasters


INTERPRETATION OF IMAGERY

Saw the cross and dove flying free-- its only through Jesus that true freedom, true prosperity is found and only through the Holy Spirit that wisdom to get wealth is found. The background is in shades of greens for prosperity, health, healing.

Joh 8:36 If the Son sets you free, then you will be really free.